Our History
We began with two questions:
How to help a person be smarter? and How can people have civic conversations online?
Here's a quick look at how we got to where we are today.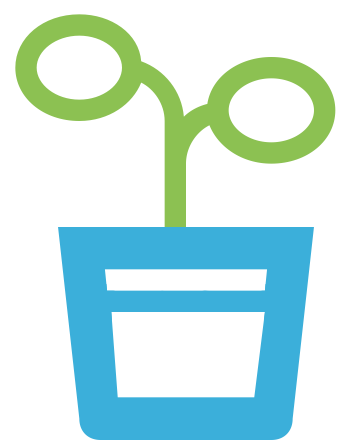 1990's
Our first members were each working on their own projects but began to meet each other, all focused on how to improve collective intelligence, make humans smarter, and how to hold civic conversations online.
2000's
During this time, we built several conversational prototypes in Javascript. Education began to transform during this period with the introduction of the Massively Open Online Course (MOOC). Soon we began to talk about game-based MOOCs (gMOOC) and coined the term knowledge garden. Finally, TopicQuests became a California Non Profit 501(c)(3) Charitable Foundation.
2017
This year we are launching TopicQuests to the world! Please contact us directly for more information.
Who We Are
Jack Park is a computer scientist working in the fields of artificial and collective intelligence. He created, edited, and co-authored the book XML Topic Maps: Creating and Using Topic Maps for the Web, was a Ph.D. student researching the topic of knowledge federation applied to hypermedia discourse, and designs and builds software platforms for knowledge gardening. He was a research scientist at SRI International working on their Cognitive Assistant that Learns and Organizes (CALO) project, and authored and co-authored several conference papers on the subjects of topic mapping and semantic desktop applications for collective intelligence. He is an avid player of Jane McGonigal's IBIS card games, on the ForesightEngine and MMOWGLI platforms.
Mark Szpakowski has been mixing software and society since co-founding Community Memory, the first public computerized bulletin board and social network. He has worked on pictorial programming (Prograph), emergency-room training simulation, and learning and knowledge collaboration. Mark is a long-time student of both Western philosophy and Buddhist awareness practices. Mission: integrate care and sanity with humans and with the deep guts of software itself.
Alec Wenzowski is a polyglot software developer, an entrepreneur, and an avid reader. Products he has created include a line of color-shifting lamps to help maintain natural circadian rhythms, and a text message based governance tool for condominiums and investment properties. He spends his spare time playing Oscar Peterson and researching ways to design networked information systems such that they are improved by environmental volatility.
Ted M Kahn is a futurist, learning architect, and applied cognitive/learning and creativity psychologist, with over 40 years of experience as a pioneer in educational technologies, digital media and collaborative/distance learning. His two main foci since co-founding DesignWorlds for Learning, Inc. in 1997 have been on developing web-based STEAM (STEM + the Arts) learning/research/maker "collaboratories", and coaching over 700 high school and college students on college admissions and possible careers. Ted has been honored as a fellow and scholar at the New Media Consortium, UCLA's Graduate School of Education & Information Studies, the George Lucas Educational Foundation and MediaX at Stanford. He was part of the pioneering Learning Research Group at Xerox PARC and has held senior positions at Atari, Picodyne Corp, Digital F/X and the Institute for Research on Learning (IRL). His current major project is the Mindseum, a new way to engage teens and college students in the creative crossovers emerging between psychology, neuro-cognitive and biological & behavioral sciences, the arts, engineering and immersive and  wearable technologies. Ted  holds a BA in computer science and MA & PhD degrees in psychology, all from the University of California, Berkeley.
Jerry Michalski has been cultivating a particular knowledge garden for almost two decades. Nineteen years ago, when he was a tech-industry trends analyst, the inventor of TheBrain briefed Jerry on his invention. Jerry started using the app a month before it was released to the public and today has the largest man-made Brain, with over 312K nodes ("Thoughts") connected by over 580K links, all entered by hand. Publishing his Brain is a side dish for Jerry, who normally consults about trust and the Relationship Economy. Now he is the Strategy Director for Ziba Design in Portland.
John N. Kelly is a collaborative sense maker.  He has developed and applied innovative approaches to scenario thinking for clients including impact sensitive businesses, non-profits, and government agencies.  He has been an independent consultant and a facilitator/consultant for Global Business Network, formerly a division of Monitor and now part of Deloitte.  John has adapted and applied tools and methods pioneered by Conteno/Innovation Games and Liberating Structures.  John's interest and current research is focused on ways of integrating analytic techniques including machine learning with human collaborative learning so that diverse stakeholders can participate in inquiries and policy decisions that affect their lives.
Linda Park is a retired network devices and software test engineer, now supporting TopicQuests in accounting/administrative work. She worked in Silicon Valley 20+ years for Cisco Systems, Aerohive/Pareto Netorks, Extreme Networks, Trapeze Networks, Tut Systems, Network Equipment Technologies, Hitachi Computer Products Amercia. She currently also works as a payroll administrator supporting 200+ employees weekly payroll and calculating benefits. She received her bookeeping/accounting training/certificate from De Anza College. She received her Master's degree in Computer Engineering from Santa Clara University.
George Pór is a strategic learning partner to visionary leaders in business, government, and civil society. He is also researcher in collective intelligence, knowledge gardening, and communities of practice. George is a pioneer of knowledge ecology, curator of the Blog of Collective Intelligence, and founder of Enlivening Edge, an online magazine, knowledge hub, and collaborative sensing organ for the ecosystem of next-stage organizations. His passion is to work on the augmentation of emergent collective intelligence, collective consciousness, wisdom, and self-reflexivity, as conditions for a universal humanity with collective sentience, where the global brain is joined by the global heart. George is a Hungarian-born American living in the UK. His life conditions enabled him to combine European values with American "can do" spirit and ancient wisdom traditions. His academic posts included London School of Economics, INSEAD, UC Berkeley, and Université de Paris. George's list of publications can be found here.
Nefer (Park) Doane has had a passion for psychology since middle school. The past several years has led to the desire to contribute to positive discourse that re-think and re-frame complex issues. In the past, she was a training facilitator at Apple and an instructional design consultant. In addition to contributing time to TopicQuests, she's creating independent games and writing science fiction.
Nick Doane has worked in the fast-paced tech industry for more than a decade. With a strong web technology background in corporate and startup environments, he provides instrumental information to build sections of the infrastructure that drive TopicQuests. During his free time, he can be found building independent games or exploring the outdoors.
"The most important question we must ask ourselves is, "Are we being good ancestors?" Given the rapidly changing discoveries and conditions of the times, this opens up a crucial conversation – just what will it take for our descendants to look back at our decisions today and judge us good ancestors?" — Jonas Salk
Get Involved
Now that you know about us, we want to get to know you. Find out how you can get involved with our work today!